I found out on my birthday, that I would be "representin'"
Etsy
at
Bumbershoot
. I was thrilled to meet some people from Etsy Admin, and to just spread the word. The problem and excitement came when
Christina
from Etsy wrote me to let me know I'd be working the booth on Saturday and I needed to fill up half a table with my hats. Poop! I didn't realize that I would have the chance to sell anything, and I don't carry a lot of inventory. Actually, I didn't have ANY inventory. So that gave me 3 days to get my stuff together and get sewing. Luckily, Finnegan already had a date to go spend the night at Grandma's house with ALL of his "Mc"-cousins the next day and Brandon picked him up when the fun was over, so I had the opportunity to sew, sew, sew, right up until Saturday morning when
Marlo
picked me up for our day at the festival. Here's a shot (taken by Marlo) of our amazingly cute booth....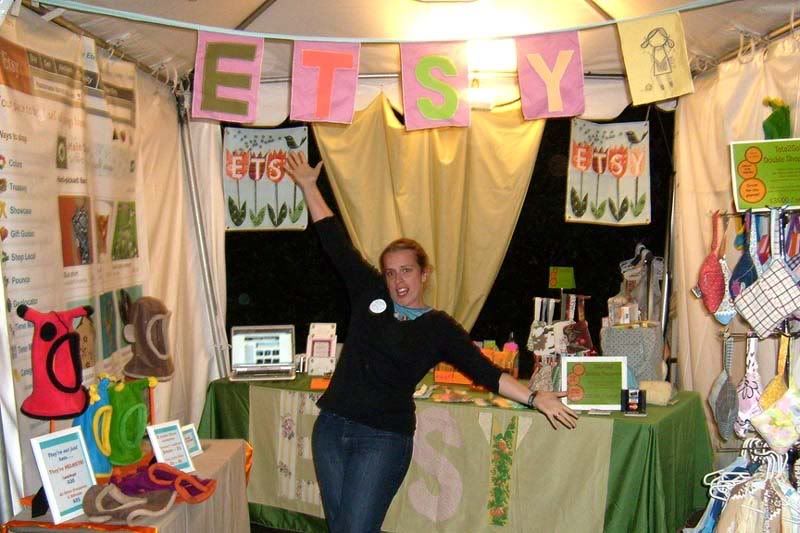 I was amazed at how many adults were interested in getting themselves into a silly hat, and people were trying them on all day. I ended selling quite a few and I even gave a couple of them away (to people you wouldn't really want them back from after they tried them on.) Finn and Brandon came to show some support and explore the festival, and Finn, our little hat celebrity made his appearance and even signed an autograph for an adoring (and a little drunk) fan.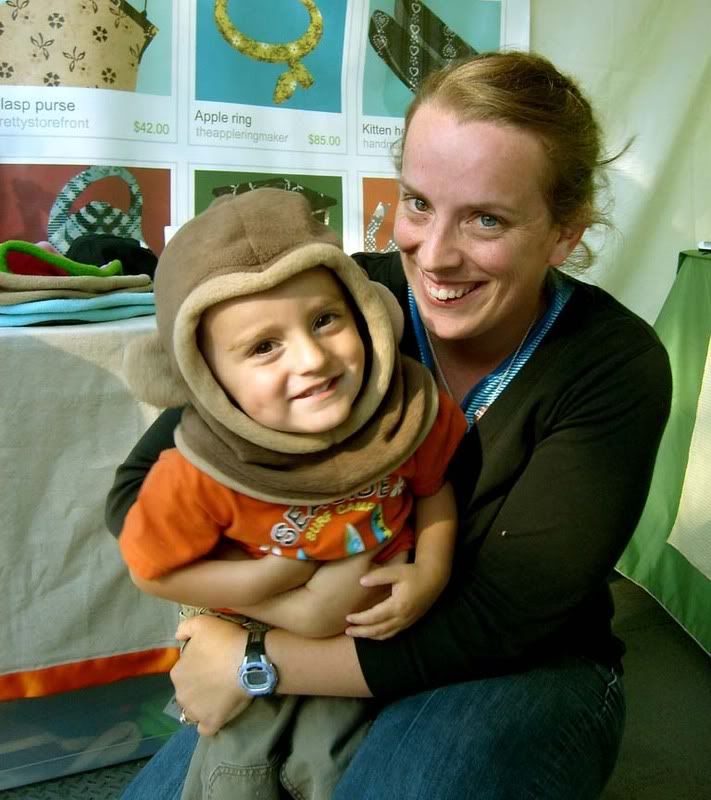 I'll update you to the rest of the week later on. Gotta get on with my day.
Thanks for the pictures Marlo.... hope you don't mind that I used them.