Brandon headed to Camp Muir on Mt. Rainier last week, and since they were taking the helicopter up the mountain, I asked if Finn and I could tag along and check it out. It was a beautiful day for a drive through the middle of nowhere, and the mountain looked extra spectacular up close. While the crew was figuring out logistics, Finn got the chance to sit in the helicopter. How excited was he, you ask? There were no words. For once, Finn was speechless.
Here he's impersonating the helicopter's propeller...spinning and spinning, round and round.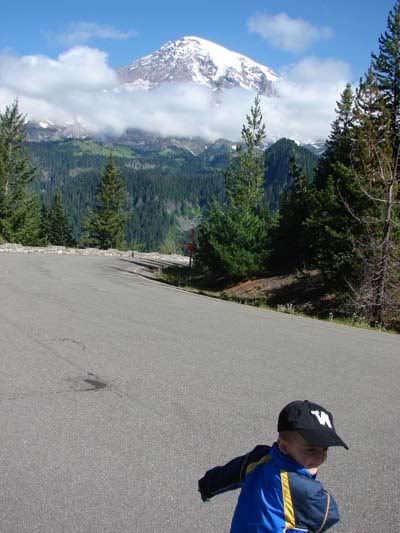 Needless to say he collapsed from all the excitement and slept most of the way home.