Most of you know that we traveled to Hawaii in April, and I still need to post more pictures from that trip, and I will someday. We were there on vacation to relax and forget about fleece hats and Bridges. But it was kind of difficult to rid our selves of the latter, since we were staying at the house that Brandon's company is renting, and we visited the site where the crew would be, and are now building a 360 foot suspension bridge. It's been a bit difficult for me to imagine the bridge that Brandon designed sitting on that site, since there was nothing there when we visited. This is what it looked like then...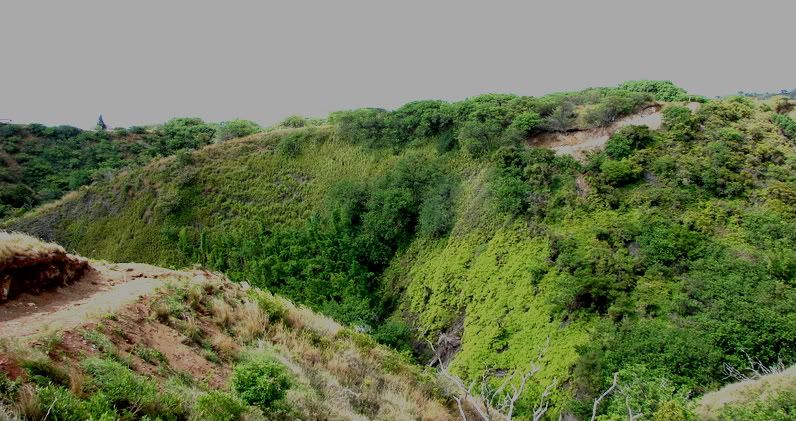 Thanks to Patrick "The Bridge Guy", who has been a guest bridge builder for this project, I'm able to show you these photos he took, of the last few weeks of progress on the Kapalua Suspension bridge that Brandon designed.
Click on any of these images to go to the SAHALE website to see more of Brandon's bridges.