My buddy Katy who recently moved from Seattle to Luxembourg seriously has a super wonderful crafty blog. The best ideas! The most recent is "Scrapdown 2009".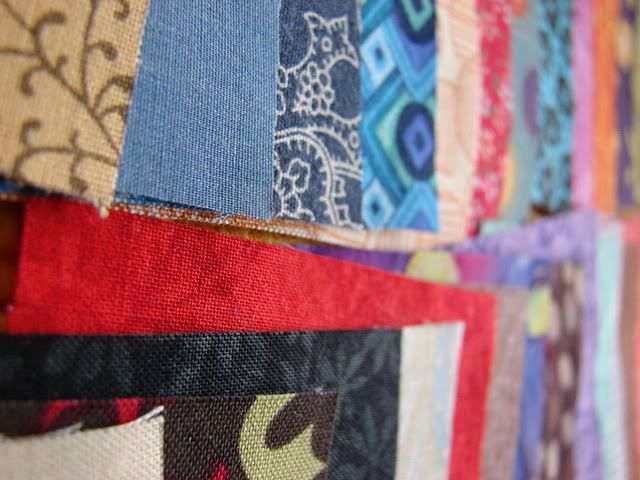 The first project is a charm quilt. I've had my eye on a couple versions of Charm quilts and didn't think I'd ever have enough fabric to make one. A charm quilt is one where you use each fabric only once. Since there are a bunch of people involved and we're all swapping squares to use, I think I'll finally have enough. And since I'm impatient and I really can't wait for anything, I've already started mine. It's not the same pattern that Katy is using for her tutorial, but it's a pattern I really wanted to use! Here's the beginning of my "Scrapdown" Charm quilt:
I'm so excited to be involved as I've been yearning to join some sort of quilting/crafting club for a while now. I know that this isn't really the same thing... but it's still a community to be a part of. If you're interested in joining the fun, you can still get on the mailing list to send and receive squares in this swap. Email Katy through her
blog
before Jan 21st!!!