Well, first off, a little catch up with everything that's gone on in the past month.
Brandon returned from his trip to Colorado and took a BUNCH of pics. Here's one of the bridge (in progress) and my fave of B.
We went up to Snoqualmie Pass with the Mc-Inlaws and Mc-Cousins and
The Family Scott
for a fun filled weekend of playing in the rain and sharing a 400 square foot studio between 11 people. Crowded? Yes. But fun all the same. Here's the kids warming up and calming down after a walk: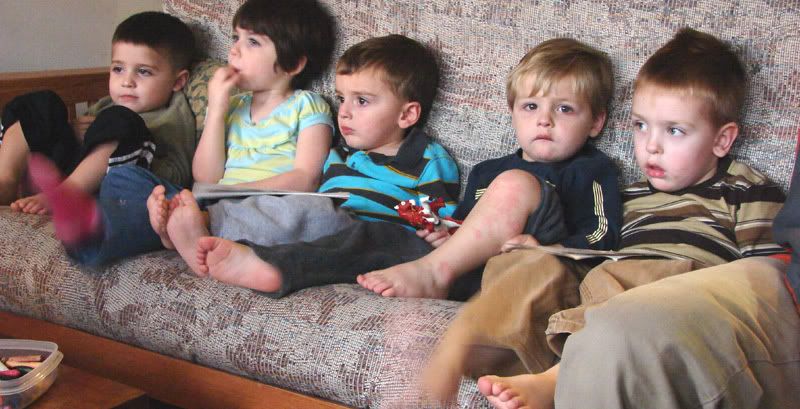 Thanksgiving was great. We got a chance to see everyone in the family within the 4 day weekend and were welcomed to everyone's home with wonderful fooooood! A few days before however, we all headed to see my nephew Eddie's elementary school holiday performance. We even got a shot of the whole family after...(which doesn't happen often enough)
And here's a preview of what I'm working on now that I'm not making hats (whew.) Stay tuned for more details!